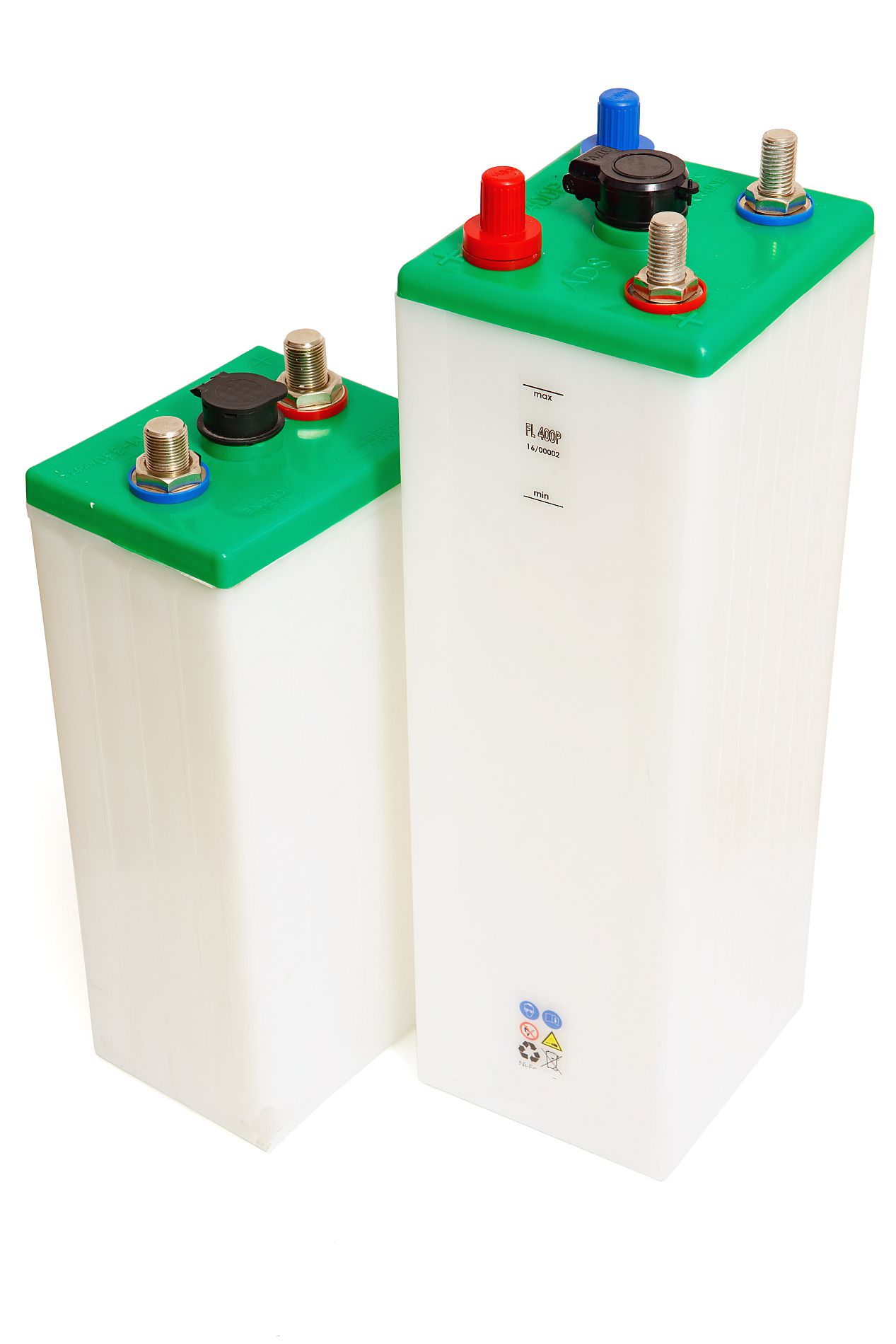 Nickel-iron storage batteries
Swedish inventor Waldemar Jungner invented the nickel-cadmium battery in 1899. Jungner experimented with substituting iron for the cadmium in varying proportions. Jungner discovered that the main advantage over the nickel-cadmium chemistry was cost but due to the lower efficiency of the charging the nickel-iron technology was found wanting and abandoned. In 1901 Thomas Edison patented and commercialized NiFe in the United States and offered it as the energy source for electric vehicles.
Due to low prices, the nickel-iron batteries are top requested as traction batteries for electric-powered transport, coaches, and control lines. More recently, nickel-iron batteries become more popular because they do not include toxic materials such as lead, cadmium, cobalt, etc. Currently, we offer these batteries to use for the renewable energy sector. These batteries accumulate energy by nickel oxide –hydroxide as positive plates, iron as negative plates, and liquid electrolyte as potassium hydroxide.
Nickel-iron battery is very safe, resistant to deep discharge and frequent overcharge, and can be kept undercharged.
Key advantages of nickel-iron batteries manufactured by LLC ADS
High resistance to overcharging
They can be operated with a high current in the charge-discharge mode
Easy recovery after deep discharge, shortcuts, and long-term storage
Ruggedness
The battery is resistant to shaking, vibration, and bump
Prompt cut-off is abandoned
Broad range of operating temperatures is from -40°C to +50°C
Survival after long-term staying at temperature -50°C
Long-term staying undercharged or deeply discharged
Bolted plates
Plates are able to be repaired or substituted
Long-term service life. More 2000 cycles in extreme operational mode.