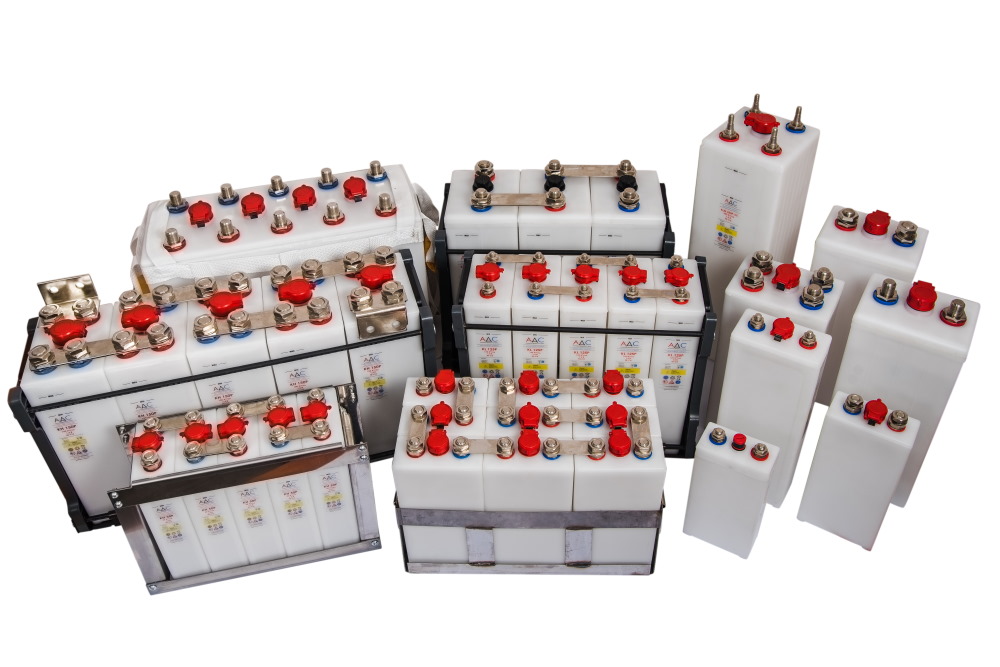 Industrial stationary storage batteries
Applications
Industrial-grade stationary accumulator batteries are the current sources and used at sites where uninterrupted power supply is critical. They are various emergency systems, industrial-grade facilities, and other industrial-grade and civil sites. Besides that, the batteries are a power source installed on heavy transport like metro trains, locomotives, marine vessels, etc.
A particular group of industrial current sources is provided with traction type of accumulator batteries which deliver power for forklifts, electric carts, traction equipment, and mining locomotives.
Nickel-cadmium and nickel-iron batteries are the most important part of equipment operation, and that is why they have to constantly work in a qualitative manner.
With respect to top quality and high safety rate of industrial-grade stationary batteries produced by LLC ADS, they are the reliable power sources for medical facilities, telecommunication centers, cellular service providers, operation control centers, control current systems, and backup power supply systems, where high reliability and safety is required.
Household consumers can also use the Industrial-grade stationary batteries as a backup power source for backup and emergency power supply. The batteries can be operated in wind farms or solar power farms of the self-contained or hybrid type. The batteries are used for the accumulation of solar and wind energy.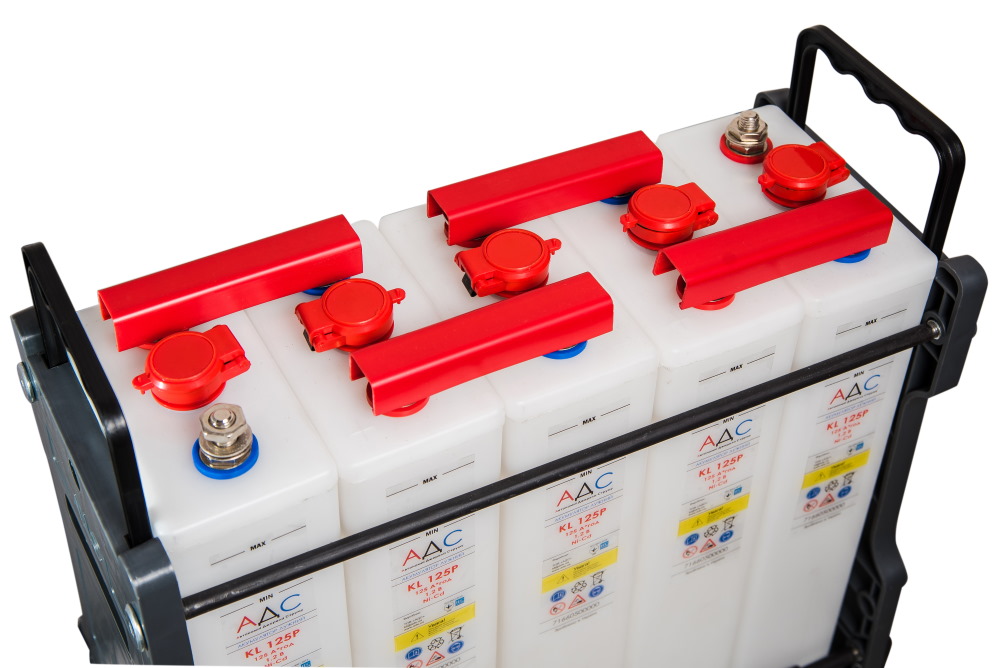 Stationary accumulator battery arrangement
Industrial-grade stationary accumulator battery consists of a required number of cells connected in series to provide the required constant voltage. The battery can also be connected in parallel to increase capacity and self-contained long-term operation of technological equipment. Industrial-grade stationary accumulator batteries are installed on stands or on multi-shelf racks and assembled in cabinets.
Up to date, LLC ADS is the leading and sole source manufacturer of alkaline industrial-grade stationary nickel-cadmium and nickel-iron accumulator batteries in Ukraine.
Manufacturing and supplying of industrial-grade stationary batteries is the key activity area of the Company. The whole range of accumulator batteries is provided with the appropriate authorizations and approvals. That is exactly why our product is of expanding requests.
We are focused on establishing long-term cooperation. Mutually agreed relations with customers are founded on flexible marketing and pricing policy that ensures custom solutions.
By purchasing the industrial-grade accumulator batteries you get a product of top quality and qualified technical support.
Sales managers provide detailed information about the product range, assist in selecting the product, submit detailed technical information regarding the arrangement of the order.